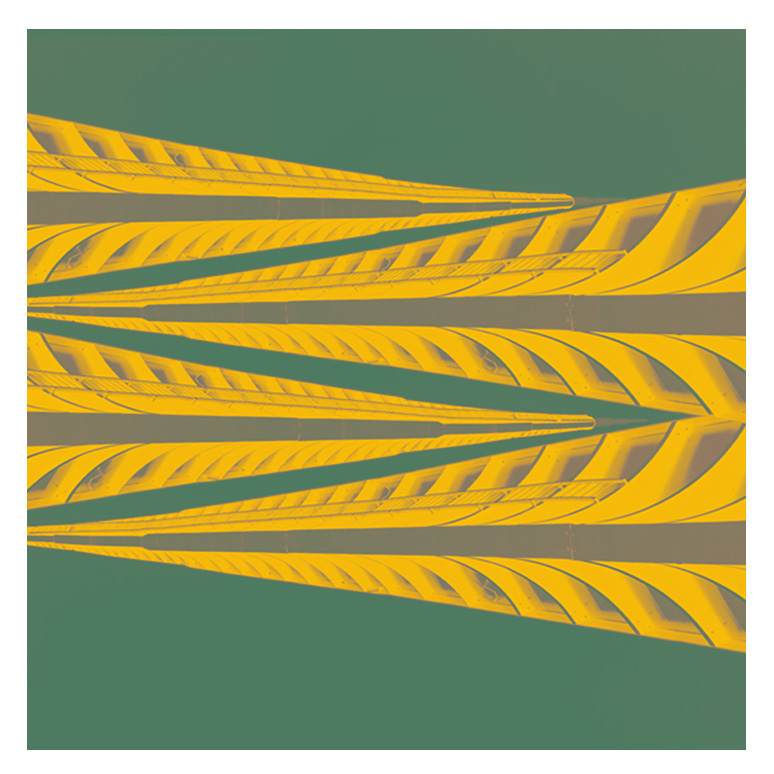 TÉ V. SMITH : IN CONVERSATION
TÉ V. SMITH: My name is Té V. Smith. I write stories to express the grace and grit of these beliefs. I'm a writer, educator, and abolitionist with dual identities in East St. Louis & Nigeria.
What inspired one of your poems?
I think the inspiration to any of the poems or stories I write would be life. My colorful journey of growth. If we're talking more specifically, there's a short piece about a guy who thinks he's fly. "I'm a flyyyy niggah' he says, because he's never known the importance of being grounded in something." Not growing up with childhood friends. Belonging and not belonging to East St. Louis, Nigeria, Brooklyn, New Orleans, Philadelphia, and Ghana. It is this sense of displacement that inspired that poem and many others.
What is an obscure thing you find interesting about the world?
The thing that I find interesting, in a damaging way, is the collective need to belong. I knew very early that I didn't really "fit" into many of the popular opinions. Even knowing that, I spent so many years trying to be what I thought I was supposed to be. I think societies investment in destroying the individual and the prevention of complicating conversations is in interesting and most times, failing study.
What odd, funny or interesting fact can you share about your writing habits or process?
One odd fact about my writing process, which is a lot like a writing quirk. Which is a lot like social treason, is that I can't listen to hip hop. Don't misunderstand me, I love hip hop. But, I need to be in a chill barely-present type of vibe and hip hop, even the best of it, has a level of aggression that throws me off. Another habitual oddity is that I write all drafts on my laptop and edit on my iPad. This, I do so my editing is in the same print/eBook layout that a reader might view the work.
How important is language and/or word choice to your writing?
Language and word choice are extremely important to me. Most of the stories I enjoyed as a kid or even as an adult have wonderfully poetic and warmly human language. I don't want to pick up a work of fiction and feel like i'm reading a dictionary or feel like i'm reading a teenagers text, wtf? I want to feel like i'm having an earnest conversation with a friend. I want to be serious and silly and gorgeous and easy to talk to. I try to write stories in that earnest voice. Language and word choice, to me, are just as important as the story itself.
Are there any themes or recurring threads that you try to explore in your writing?
I tend to circle around the same things in my work as I do in my life. Masculinity, displacement, mental health, and religion are all topics you can find in nearly all of my writing.
Is there something you find particularly difficult about the writing process?
Difficult about the writing process? I spent years like the person who sees the forming of unhealthy habits but can't muster the strength to mend themselves, even though they know the very thing that will allow for easier breathing. Well, writing had been that for me. I was suffering. (let me tell you that if writing isn't going well, ain't nothing else going right for me). Where was I? Oh yeah. . . suffering. I had a terrible time starting and an even worse time sharing after i'd finished something. It wasn't until I started to approach writing fiction in the same way as I approached playing piano. Writing is a conversation. Just talk. Clean up later. But first, talk and trust that the listener/the reader will hear your heart.
What other art form [if any] influences or informs your writing? e.g. film, music, painting / visual art…
I'd say that every art form influences my writing. Anything with a good story. A good kiss, a good film, a good song, a great conversation. Everything from -A child misunderstanding her mother's commands to a blundering President, influences how I lean into a story.
What's an underrated (or little recognized) book you love?
I don't know if it's underrated but, Adé by Rebecca Walker is such a lovely novella. No one I know seems to have read it. Adé is a love story, but more importantly, it's a self-love story. I hugged the book after my eyes completed the last page.
What is your most recent work and where can readers find it?
My name is Té V. Smith. I write stories to express the grace and grit of these beliefs. I'm a writer, educator, and abolitionist with dual identities in East St. Louis & Nigeria. I've written two books. A collection of poetry & prose, Here We Are, Reflections of A God Gone Mad (2019 R.H. Austin Publishing) and a Young Adult novel, Exit Ticket (2019 Field Order Press)
CREDITS: in this issue
Author: TÉ V. SMITH
Editor: N.L. Shompole
Original Image: Wiktor Karkocha
Graphic Design: Shompole, N.L.