RELEASE DATE: JUN 4TH 2019:
GENRE: Poetry, Fairy Tale Retelling, Epistolary
In Sorrow, Cinderella is much more than a forgotten stepdaughter and chimney sweep. She is a girl with dreams of a bright future, despite the hardships she faces at home. Told in her own perspective through letters, poems, journal entries and more, Cinderella learns how to stand up for herself, how to reclaim her future and how to face her fears. She not only dares to dream of love and freedom, this Thornskinned Heroine dares to reach for it.
RELEASE DATE: FEB 4TH 2019:
GENRE: Poetry
In Roots Grew Wild Erica Hoffmeister tells the story of a Midwestern family through the perspective of the eldest daughter. Driving the telling in prose poetry is a crisp and distinct voice that lays bare relationships between mother and daughter, father and daughter, as well as the relationship between sisters.
KITW POETRY PRIZE WINNER 2018
FEBRUARY: NEW + SELECT POEMS
BY N.L. SHOMPoLE
GENRE: Poetry
Some of the poems in this collection will be familiar, some obscure, and others wholly unfamiliar. February: New + Select Poems features published and unpublished work spanning the last five years of Shompole's writing journey. Contained in this volume are poems that will haunt you, some that will effervesce and some that will beg you to return for more.
LACE BONE BEAST: POEMS & OTHER FAIRYTALES FOR WICKED GIRLS
BY N.L. SHOMPOLE
GENRE: Poetry
Within a month of its release Lace Bone Beast hit Amazon Bestsellers lists in several genres including African Poetry, Women Author's and more. Reviewers have compared this work to the likes of Warsan Shire, Anne Sexton, Nayyirah Waheed and Rupi Kaur in its subject matter, intensity, deeply evocative and lyrical writing, all the while maintaining the author's unique and inventive voice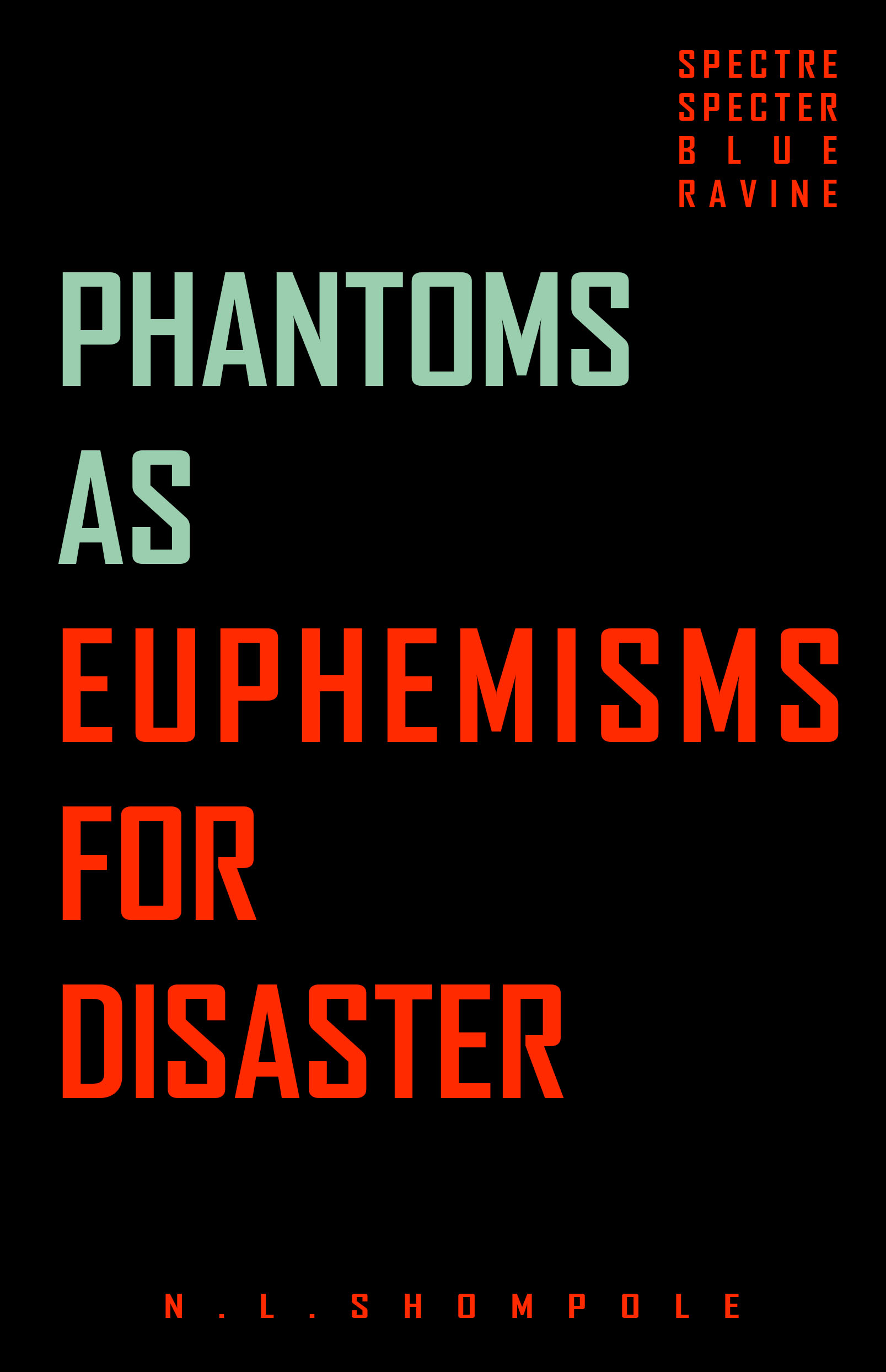 PHANTOMS AS EUPHEMISMS FOR DISASTER
BY N.L. SHOMPOLE
GENRE: Poetry
As a collection of poetry and prose, Phantoms as Euphemisms for Disaster explores the many faces of loss. Not only the loss of love, but loss of language, culture, identity and self. The book seamlessly navigates the silences between harrowing conversations, to realizations about growing up, about grief and how to deal with loss, to the reawakening of tenderness, hope and awareness in the innate power of self. This is a fantastic collection for anyone who appreciates a unique voice, beautiful language and the ache and sweetness that is living.
GENRE: Fantasy Novella
A GIRL IN A TOWER, A CITY UNDER SIEGE, A MONSTER BENEATH IT ALL
Born in the grasslands of the Tsavanah, Ysaan Alluriah has known both joy and sorrow. When her world turns on itAs head, Ysaan finds herself in Zxe-Kotyare, far from everything and everyone she has ever known.