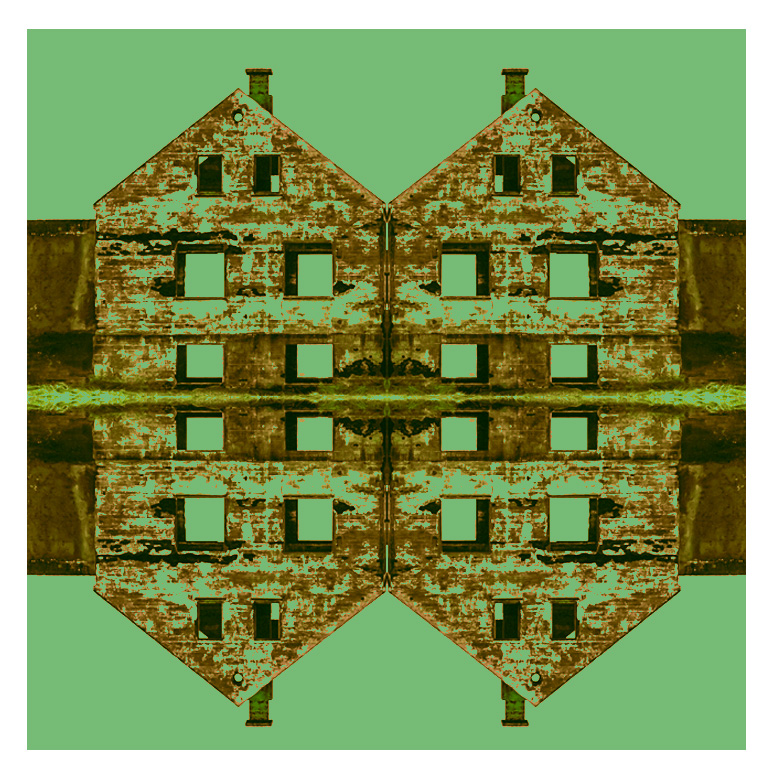 ALEXANDRA CRITSIMILIOS
IN CONVERSATION
ALEXANDRA CRITSIMILIOS lives, writes, and teaches English in her hometown of New York City.
WHAT INSPIRED ONE OF YOUR POEMS?
I wrote 238th after a walk through my neighborhood in the west Bronx. I was in a bit of a daze, at the time, and was suddenly struck by this overwhelming feeling of the world happening all around me. Place and places (especially my hometown of New York City) have always played a huge part in both my life and my writing, and in the moment, that tiny glimpse of New York stretched incredibly far and wide. It made me feel small & stagnant and cut a lot deeper than it usually does. It was a feeling that I couldn't shake for a while.
TELL US AN OBSCURE THING YOU FIND INTERESTING ABOUT THE WORLD?
My sister loves astrophysics and recently taught me that all physical bodies in space are spherical because gravity naturally pulls matter towards a center and pushes it out towards the edges. I love the irony that gravity is generally considered a weak force, yet it's responsible for molding the shape of all matter in the universe.
WHAT ODD, FUNNY OR INTERESTING FACT CAN YOU SHARE ABOUT YOUR WRITING HABITS OR PROCESS?
My poems start and grow and blossom in lots of different ways—I don't have any singular approach to writing, or the writing process. Sometimes a poem will be born from a single line (or group of lines) that lives as the nucleus with the rest of the poem forming around it. Sometimes I'll have a few different pieces of poems floating around in my head or my Notes app or scribbled on paper, and they'll live in their separate spaces for a while before I collage them together. Most often, though, the poem writes itself out of me. Poems like these, that unravel wholly in a single sitting, are the ones I rarely edit or amend, and are usually the pieces of my work I like best.
How important is language and/or word choice to your writing?
Language is paramount for me. As an English scholar and teacher, I am regularly wrecked by how words, especially the written word, work in all sorts of gut wrenching ways. Poetry is the place where I experiment with language. It's where I push it to its limits and bend it to the prism of my liking. It's where I subvert & abandon standard and form. It's where I manifest word sounds and choices impossible in prose & literature. I concern myself with the way that words can marry to really knock the wind out of you.
Are there any themes or reoccurring threads that you try to explore in your writing?
At this point in my relationship with poetry, it resonates mostly as an exploration of self. I approach my writing as a mechanism for negotiating the parts of myself and my life that are raw and monumental and confusing. I find that most of my poems tend to discuss the feelings or small watersheds of my life that I grapple most with: intimacy and desire, vulnerability and denial, memory and the present, rage and hurt, forgiveness and holding on, leaving and coming back, and, of course, fear.
Is there something you find particularly difficult about the writing process?
I find it particularly challenging to share my poetry with others. But I'm working on that!
How much research do you do when writing?
I don't think I've ever done research for a poem I've written.
what's an underrated (or little recognized) book you love?
Sula by Toni Morrison.
What is your most recent work and where can readers find it?
Here on KITW!
LASTLY, WHAT COMES TO MIND WHEN YOU THINK 'KINGDOMS IN THE WILD'?
Welcoming, genuine, and organic. A wonderfully diverse pool of poets and their poetry. Lots lots of heart.
__
ABOUT IN CONVERSATION
What makes a writer write? What resides behind the impulse to create a work of art? We have always been interested in these questions here at KITW. Incredibly, we've received such varied responses to the same questions from each of our published writers, that we thought we'd share.
We hope you enjoyed your visit to Kingdoms in the Wild and as always, thank you for your support.
CONNECT WITH US ON INSTAGRAM | TUMBLR OR SUBCRIBE
__
CREDITS: in this issue
Author: ALEXANDRA CRITSIMILIOS
Editor: Lydia S. & N.L. Shompole
Original Image: Sebastian Palomino
Graphic Design: Shompole, N.L.